[vc_row][vc_column][vc_column_text]
Video is processed by the brain 60,000 times faster than text.
Video makes you fall in love.
Video requires less attention span and less energy to understand.
Video will give you magic powers.
Ok, the last one might not be entirely true, but it will give you a sort of power on your site.
Video is no longer something you go to the theater to see.  It has become the new medium for education, information, and entertainment.
Nowadays,  video is accessible in the palms of our hands with a mere touch of our finger, so it's understandable that, they hold first place for being the fastest growing way to share ideas on the world wide web.
As a publisher you live on the web, sharing your passions with consumers far and wide. Simply writing is not enough anymore. You have to   multimedia blogger, a writer, photographer, videographer, designer, advertiser, marketer, business owners and more.
There is a lot to figure out, so why dedicate so much attention?
We'll let the numbers speak for themselves.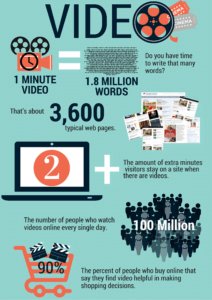 Ok, you are probably starting to get the picture. If you aren't using video, it's about time you did.
We know it can be overwhelming, so we've compiled a list of 7  tips that make the cinematic difference.
1.Shooting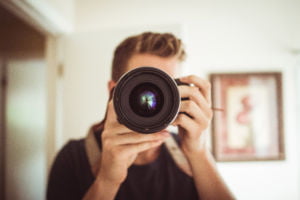 There are all types of videos out there.  From  Makeup Tutorials, Product Reviews, Prank Videos, Gaming Instructions and much much more. The possibilities are endless and just as you are the expert on what to publish on your site, you are the expert in knowing what your viewers want to see.
Whatever type of video you choose to create, remember this: THE FIRST 10 SECONDS ARE KEY
Countless studies and social analytics prove that a viewer doesn't wait to be captivated. You have to grab their attention and hold it. After 10 seconds 20% of viewers leave, after 30 seconds 30% leave, and almost half leave at 1 minute. You can't afford to save your most compelling elements for the end. Make them want to keep watching by incorporating the best parts, or at least a stellar tease right off the bat.
To make your video interesting shoot a variety. People don't like to see the same thing over and over again. Try to switch it up. Create an outline or storyboard of what you want it to look like, so you don't miss anything when shooting. This will also help you have a more organized and easy to follow video.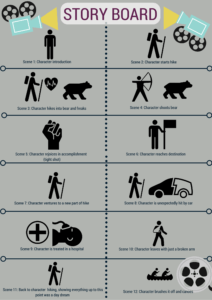 2.Composition
Once your decide what you will shoot, and have a general idea of what you want it to look like, you'll start filming.
Where your subject is positioned in your shot or video defines an amateur.
Your action, movement, or character should be shot using the rule of thirds. This setup is more pleasing to the eye and easier to follow. You can usually turn a grid system on so each shot you can see if you're subject is in 1 of the thirds be horizontal or vertical.
Use the rule of thirds especially when showing people to make your shot seem more natural.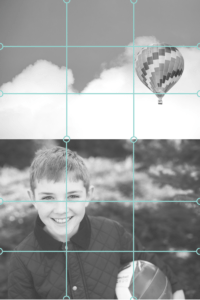 We know it's not always possible to frame your shot up perfectly, especially when shooting fast-paced material, but it's a subtle fix that makes a huge difference.
3. Lighting
There is nothing worse than that moment of pure disappointment after you finish shooting when you realize all of your video is too dark or too bright.
Sure, there are amazing color correcting apps, but save yourself some extra effort by doing it right the first time.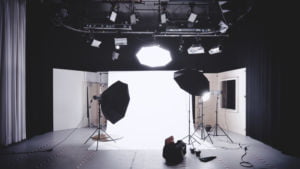 Lighting can be really tricky. Indoor lighting is always different and the sun does not always like to cooperate, so we've developed a highly sophisticated sure proof way to help you light your shot.
 It's called the hand test.
How it works is this. After you find your subject and what angle you think you want to shoot from, hold up your hand in front of your subject at the angle you will be shooting. On your hand you will notice if it is fully lit , partially lit, covered with shadows, or if your entire hand is in the dark. As you move your hand around in different angles and locations, you can find a spot where your hand is lit. Hold right there. You've found your sweet spot.
This way you know your object has light on them.
After finding your money spot, you can now look through your lens and adjust if necessary.
If for any reason you do experience lighting issues, don't' worry there is always post editing that can be done. Changing the exposure, brightness, and contrast levels on any editing software will drastically help.
Just see the difference.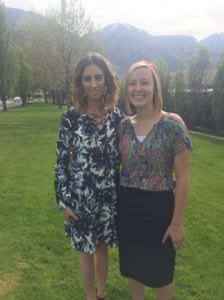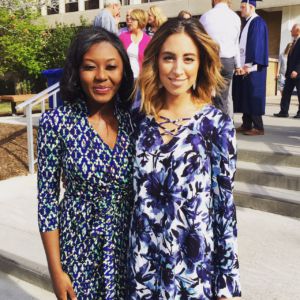 Having light on your subject is critical. Of course, There are other lighting tricks you can incorporate such as adding secondary lights.  Some examples include:  fill light, background light, and back lights. Usually you can make an awesome video look really well lit by focusing on your key light or using natural lighting.  Moral of the story: Don't stress you don't need an entire studio for your video to look great!
4. Movement
One of the single most distracting problems with bad video is the shakiness of the camera. Unless you are filming another Cloverfield movie, keep the camera movement to a minimum. No  one likes to get sick while watching a video.
New photographers often see videos with lots of pans and zoom and movement and try to do the same.
Here's a secret.
They have fancy equipment or have edited it to make it seem more smooth. The rule here is that it is 100x better to have a steady clean shot than a shaky messy fancy shot.
So keep things steady.
If you a shooting handheld, or with a phone, to zoom in DO NOT USE the zoom feature because you will more than likely shake and lose the composition of your subject. Instead, WALK IN closer to your shot to make it more fluid
If you can get your hands on any tripod or stabilizing device that will quickly become your best friend. When in doubt, use it.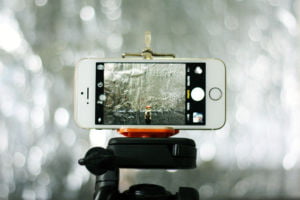 You may feel like the video is less exciting, but as you start to piece it together you will be grateful you kept things safe.
5.  Audio
Each recording device is different and therefore has a different audio setup. Whether you're  using your smart phone, digital camera, DSLR, or fancy studio sound booth you want to make sure your audio is clean.
Try to eliminate all background noise before you start shooting. Test your audio by recording and listening to the playback. If the room where you are shooting has extra noise or the audio is muffled, you may want to rethink your location and/or which device you are using to record.
The crisper the audio, the clearer your message will be communicated.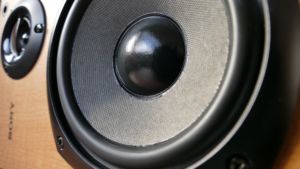 If you want to add some rad tracks under your video to spice it up, keep it quiet and complimentary. Your second audio tracks, be that music, background noise, or sound effects, should not detract from what you really want your listener to hear.
There are lots of free ROYALTY FREE SITES  for your use so don't think adding music is too expensive. Just pick a piece that fits your mood and layer it to  make your video move.
Remember whatever you do keep it clear.
6. Editing
You have all your elements shot, your music gathered, and nice clean audio and now you want to put it together. Thankfully there are plenty of high-quality editors that are cheap and simple to use
Our favorite free software for those wanting a little more power in making movie magic would be Blackmagic's Davinci Resolve
Or see this list of other free editing software programs.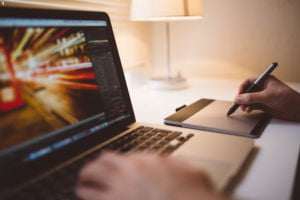 When you begin to edit, refer to that initial outline or storyboard and start plugging along. To keep things interesting, play with a variety of shots from close ups to different angles in varying orders.
Don't forget the 10-second rule in captivating your audience's attention!
Once you have your finished product, be sure to share your video through a third  party player for optimal playing and sharing.
You are now moments away from seeing the difference video makes on your site.
  After all, video did kill the radio star. Now you can use it to kill it on your site.
 [/vc_column_text][/vc_column][/vc_row][vc_row][vc_column][/vc_column][/vc_row]