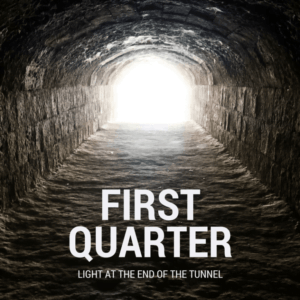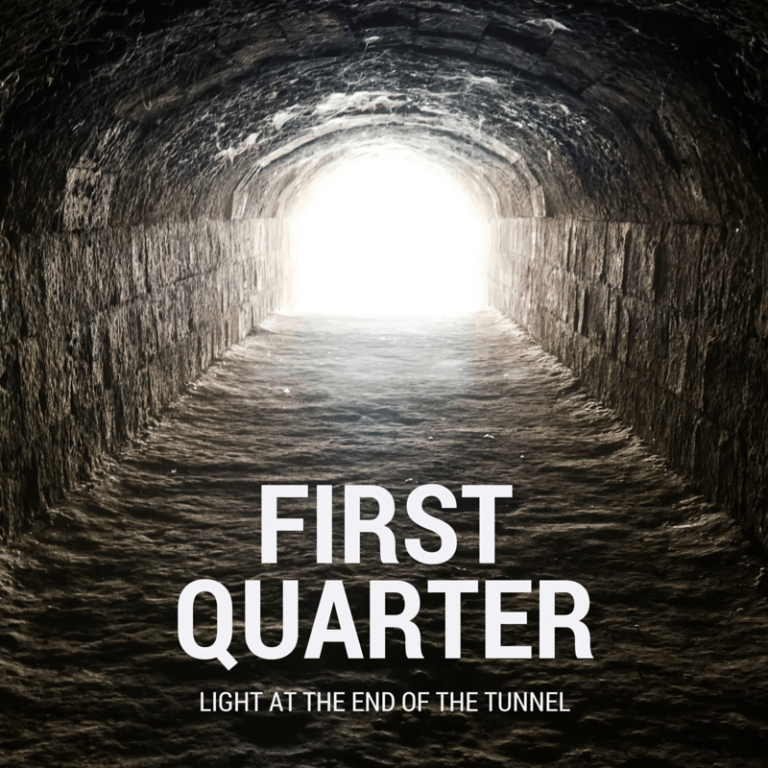 Publishers everywhere dread January. And it's not because of the Christmas blues or because it's freezing outside (though those things don't help matters). No, it is because we have now ventured into the dreaded 1st quarter. Dun..dun.. dun. All publishers are seeing a huge decrease in earnings and in many cases the dip is over 50%. Yikes!
We all knew this was coming. Although we anticipated it, it doesn't make it any easier, but we have learned to accept it with sad hearts. Quite frankly there's nothing we can do about it. The Q1 earnings drop is one of, if not the most, consistent trends in the industry.
Why does it happen? Ad companies have slashed their budgets in half and things go from plentiful CPM's and fill rates for all, to a downright drought in a matter of days. Yes, Q1 is absolutely the dreaded time of year for any publisher. The "quarterly budget dump" is a very real thing and there's a reason why we accept this loss without question. Ad agencies are given budget spends each quarter and they must spend every penny or they get less to spend at the beginning of the next quarter. This is why we often see CPM rates dip at the start of every quarter and rise again and the beginning of the next one!
Oh, how we all love the 4th quarter! Thanksgiving, Black Friday, Cyber Monday, Chanukah, Christmas- all those 'big spender' holidays happen in Q4, so of course, the ad agencies budget for Q4 is giant! YAY for us! In some cases, we are even seeing these advertisers spending up to 60% of their ENTIRE yearly budget in the 4th quarter!WOWZERS! We usually see the opposite happening in the first quarter. Budgets are reset at the beginning of the year, and all those big spenders? Well, they just aren't shopping! They are recovering from a season of spending and thus, spending trends decline drastically in Q1.
Before you head to bed, depressed and ready to watch your blog income slowly fizzle, we are here to tell you there IS a light at the end of the tunnel! Hopefully, we can convince you that this light is shining some hope on Q1 and inspire you to take action during this good-for-nothing time of year.
Digital ad spending has increased so much over the past few years, we are seeing an average increase of about 18% year after year. Awesome! This means, that that although Q1 sucks, just like always, you CAN expect it to suck LESS than it did last year. Here's to hoping that trend continues year after year!
OK, so we know there is nothing we can do to stop these Q1 decreases, but there ARE some strategies you can implement that may help soften the blow and make the most of these growing ad spending trends.
Talk to your account rep often – There are almost always ways you can earn more with your digital advertising. By moving around your ad units, adding new units, or trying out new alternative ad placements, you can cushion the CPM dip by getting creative with your setup. Even if these are units you only plan on keeping during Q1, they can help tremendously during the slowest season of the year.
Distribute your content heavily – Optimize your content with the same fervor you optimized towards the end of Q4, even if that's every day! The drastic budget drop is intended to be a band aid for the ad agencies to help make January less awful than it could be, but that doesn't mean you can't make money! Instead of simply giving up and spending Q1 as a date with Netflix, you can arm yourself and BE READY! Focus on that great content and push it out there just as often as you did during Q4. Over time, you WILL see a difference in your earnings!
Take this time to collaborate and work with brands – All year long, brands and other publishers are reaching out and wanting to work with you. This is a great time of year to nurture those relationships and even build new ones! These opportunities can help cushion the blow on the Q1 dip.
Start gearing up for Q2 – This one may seem obvious, but planning for Q2 will help you stay ahead of the game, and spark some hope that higher rates are just a few weeks away! After a busy Q4, this is a good time to continue research and start talking strategy with new partners or within your own team. This way, when Q2 hits, you're ready to make the most of improving that income.
Don't panic! Don't freak out over declining rates, remember everyone's in the same boat and we are all seeing this drastic decline. You are not alone!
Let us know in the comments what things you have done this year or in the past to help cushion your Q1 earnings!