This is a guest post by Entrepreneur Business Success Coach Deborah Tutnauer. She recently increased her site traffic by 300% in just three months. We reached out to her to ask her to share her tips.
Why Traffic Isn't the Most Valuable Metric — and What Is
In the past 3 months, I've increased my blog traffic by 300%.
Three hundred percent more traffic and still, my blog ranks super duper low in terms of daily hits. Yet I have a thriving coaching business specializing in entrepreneurs and all my clients arrive at my proverbial doorstep through my blog. Until recently, I did not consider myself a blogger, though I have been blogging for 8 years. My site was only a tool to present my services. Since I didn't think like a blogger, I also didn't act like a blogger in a number of crucial ways.
When I shifted my focus and began following the strategy I use today, everything changed. Yes, my traffic grew. But much more importantly, engagement, stature, speaking invitations, new client enrollments, and amazing community all grew!
"Authenticity is the outgrowth of listening to your heart and making decisions that align with your deeply held values. Do this consistently in business and combine it with well learned and executed skills and magic happens." — Deborah Tutnauer
How much content exists on the web that is similar to yours? Food blogs, travel blogs, family blogs, lifestyle blogs. There are millions and millions of words out there. In my case, there are tens of thousands of business coaches who provide similar services to mine. So my question becomes:
"Why You?"
or
"Why Me?"
Answering that question forms the essence of authentic communication and heartfelt engagement. There may be thousands who write on your topic, but no one else in the world is YOU. One could say I compete with many other business coaches, but not a single one of them is ME.
Have you ever walked into a social gathering where you've known no one?
You put a smile on your face and begin shaking hands and saying hello. Some people are pleasant enough yet you feel no connection. But then partway through the event, you find yourself talking with someone and it just gels. The energy flows. You find many things you have in common. You no longer feel like a stranger in a strange world, but instead like you've found a kindred spirit. Your authentic self has found another with whom you resonate. They too were putting out their true self and thus you were able to connect on a level beyond the small talk, even though you just met.
Now imagine your blog as the online version of that gathering. You are the host, but people visit from all over the world. You get to decide what they experience when they visit and the quality of their time in your world determines if they'll stay, engage, purchase and return. Since there is no one in the world who is exactly YOU, there is no one who will resonate with your readers in exactly the same way either. This is where authenticity gives you a strength and power, which leads to conversions and referrals.
In the blogging world, you can find all kinds of information about how to successfully blog. You can study SEO and social media marketing and PPC and content marketing and image alt-text strategy. What you can't find written anywhere is how to be YOU! Yet it's YOU who engages your reader. It's YOU who comments on other blogs with genuine interest and great value. It's YOU who pours not only your knowledge but your heart into your writing so that your readers can feel your vibe and want to come back for more.
We all know about branding, but is your brand crystal clear? I have a blogging friend who blogs from paradise. Every single thing he writes reeks of blogging from paradise. He is so truly who he is, literally in every single word, that you could read his writing in some random place online and guess that he was the author. Are you consistently your brand? And is your brand an authentic representation of YOU? Of course, you are not your food, or your travel location or your service. But you are your core values, and your expertise and your passions and purpose.
I increased my blog traffic yes. But more importantly, I stopped worrying about all I'd been exposed to in the marketing rules. I have tamed the Marketing Monster! In every single post I write, I am authentically and always me. I stopped worrying about ruffling a few feathers, or about waxing too philosophically. I think about SEO but I don't write for it- I write for my readers!
I lead only with my authentic heart and my readers feel it.
They engage. They share. And they hire me.
When YOU are YOU,
Your readers will engage, share and buy your products and services.
The second part of my strategy to bring new readers to my blog is through engaging with others who have a similar target audience to mine, but their business has a different focus. Through this interaction, referrals are made and new readers find their way to my website. In many circles blog commenting has fallen out of favor. Too time-consuming. Too labor intensive. In this age of sound bites and 140 characters, sitting down to write a multi-paragraph blog comment — or 20 of them per week — sounds insane. But that is exactly what I began doing back in July.
I had met another blogging friend who wears the moniker, Engagement SuperStar. I was amazed when I first visited her blog and saw she was getting upwards of 100 comments on every new blog post within 3 -4 days. What?? Not only that, she also responded in depth to every single comment. I met her in person when I opted in to her subscriber list and she called me the next day just to say hello.
I learned her methods of engagement and took them to heart. First, I researched bloggers who were already speaking to my target audience, but with a different twist or focus. Then I strategically laid out my week, so when I commented on their blogs, my most recent post would show up if they used the CommentLuv plugin. I have a writing day for my own blog, a writing day for guest blogs and a blog commenting day. Believe it or not, that still leaves plenty of time for my clients, my product creation and of course skiing!! (Hiking in the summer).
One of my core values is nature.
My time by design includes a lot of opportunity to get outside!
Blog commenting fell out of favor when Google changed the rules of SEO and back linking. But the commenting we did way back then was not authentic (usually — for most). It was instead a means for getting back links, preferably from high PR sites. The commenting I do now, and which a large tribe of other bloggers do as well, is very different. This type of commenting is deeply authentic, valuable and designed for ongoing engagement and the building of relationships.
Here is the meat of it. Relationships are what business is all about. Whether you receive 1000 hits per day or 20, your aim is to have your readers feel like you are speaking directly to them. They want to know you care about their needs and are offering solutions to their challenges. You want them to engage, to opt in, to buy and to return.
When you write from your authentic heart and then create a tribe of like-minded bloggers who comment and SHARE your posts with others, your readers feel that lovely energy. It grabs them and compels them to stay awhile longer; To buy what you have to offer; To come back often and bring their friends.
Pay attention to:
Authenticity
Heartfelt Communication
Clarity of Brand
Deep Engagement
Relationships
Keep doing what you are doing that works and consider upping your focus on these five areas. It may not bring you a 300% increase in blog traffic. But I can almost guarantee it will set you apart from the pack and you will see a shift in conversions, conversations, referrals and other valuable business metrics.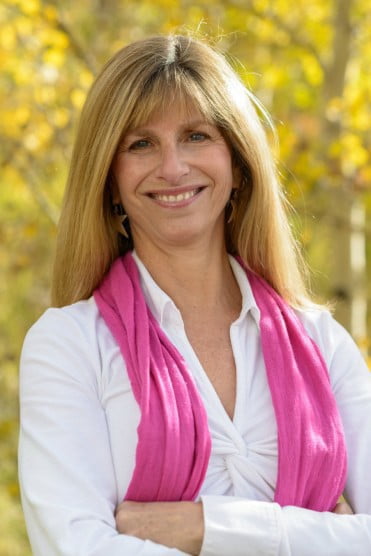 Author Box
Entrepreneur Business Success Coach at Deborah Tutnauer, LLC
Inspiring change in people for over 25 years, Deborah Tutnauer, MEd, MSW digs deep to help authentic entrepreneurs move away from the stories that no longer serve them while clarifying and solidifying those that really do! Deborah helps frustrated entrepreneurs get exquisitely clear about meaning, purpose and expertise, then facilitates the creation of a financially sustainable and joyfully structured framework in which business and business people thrive.
Coaching both privately and in groups, Deborah is also a speaker, author, event leader and consultant. Creator of the Foundation and Framework Intensive, Question Master and Leader of the Entrepreneur Business Success Club, Deborah has been called an "Architect of Magical Business and Soul Structure" by her clients because she has a powerful ability to perform alchemy, changing passions and dreams into money and time by design.
Get a Complimentary Vision Exploration for Your Business from Deborah.