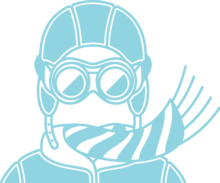 Propel is the one-two punch of monetization and growth for publishers who are serious about turning their site into a business. We designed this program to be the perfect solution for all growing websites with a goal of turning you into a PRO PUBLISHER. This program will teach you exactly what you need to do to grow your site traffic while we take care of your site's monetization for you! When you sign up for Propel, you receive over 70 courses detailing exactly what to do to grow. At the same time, we set up, manage, and optimize all of your advertising so you can focus on growing your traffic!
We're investing in publishers who are ready to put in the time and hard work to go pro with your site. Propel will transform your blog into a revenue-generating business in a matter of months. Let's get to work!
Your one-time cost is: $99
(Limited time offer)
Here's what you get:
Unlimited access membership to Build Your Blog Academy (BYBA) including 50 courses of tried and true blogging resources from experienced blogging experts ($149 value)
Access to all future BYBA courses ($25/month value)
27 video classes with experts from Build Your Blog Conferences 2015 ($89 value)
Professional ad setup and installation ($200 value)
Premium ad optimization, management, and daily reporting and a custom dashboard
Why Is
Propel

So Important to Us?
Over the last 2 years, we've worked with thousands of publishers of all sizes and in all categories. We've heard again and again that publishers who are in their growing phases need more help and support.
When it comes to building your website, there are thousands of different "experts" telling you millions of different ways to grow your site. There's so much bad information mixed with the good that it's easy to spin your wheels and think that your blog will forever remain merely a hobby. We know how lost you can feel searching for what you should be doing with the time you spend on your blog. Trust us we've been there.
We've built the first ever full-service monetization and growth program for sites smaller than 80,000 monthly pageviews and we're pleased to announce the Propel Program. We've helped hundreds of publishers achieve success and growth by helping them to focus on what actually drives their site. This program is for the serious individual who is ready to turn their site into a business.
It's growth, it's monetization, and most of all it's peace of mind that you're focusing your efforts and time in the right places. Join us, and let's grow together.
Frequently Asked Questions