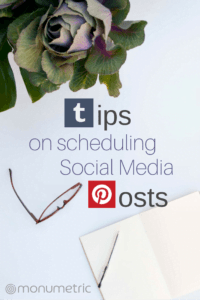 Running a site without having the ability to schedule posts, tweets, and pins would make managing social media an absolute 24-hour job.  Social media schedulers are the ultimate time savers. We can, with confidence, bet almost all of our publishers use social media schedulers to manage your social media, but if you're not, you're missing out on saving time and using your social media to it's full potential. Time is your most valuable resource when it comes to publishing, and you can't afford to waste it.  To help save you search time, we've compiled the following tips to help you optimize your social media strategy and help you grow your site.
When looking for a social media scheduler you will quickly realize there are a lot of social media schedulers out there, but only a few that are actually impactful and worth your money and time. Here's our review of the best social media tools out there.
The best FREE social media scheduler is Hootsuite, hands down. We like it because you can schedule Google +, Facebook, and Twitter in one place. It allows you to manage each of these feeds separately and it's really easy to use. The free version is great for when you have a handful of social media outlets, but if you have a lot of different accounts and will be doing a lot of bulk scheduling, then we recommend you pay to get Hootsuite Pro which is very cost effective at $9.99 a month.
Another  social media scheduler that I think is even better than Hootsuite is SproutSocial. You can schedule Facebook, Twitter, and Google+. It's more pricey with packages starting at $59 a month up to $500 a month for the Team package.  With all of the data, analytics, and the ability to easily schedule posts quickly and efficiently, it's worth the splurge. We've used this tool for our original marketing company for several publishers like: My Recipe Magic, Six Sisters' Stuff, and of course  Build Your Blog Conference.
Something to keep in mind when using schedulers is when you are scheduling your posts, make sure to always attach the photo FIRST, if you don't do this first, sometimes the platforms will insert a thumbnail image instead of the photo.  Once you upload your photo first though, you can write the rest of your message.
One of my favorite features on SproutSocial is how it has an automatic bitly converter built into the 'compose' box. All that needs to be done it to 'shorten' your link and it automatically converts your link to a bitly link and it links to whatever bitly account you have. A great little feature that will save you a lot of time.
Pinterest Schedulers are almost always standalone because of how unique Pinterest posts are formatted compared to other networks. There are two scheduling tools that stand out above the rest.
The first one we HIGHLY recommend using is, Ahalogy. Ahalogy is a scheduler, but it's also a content network where bloggers can submit their pins to the network where large companies and other bloggers can use your pins to pin to their boards. This makes it so that your pins are being seen by other publishers and influencers which is a higher quality reach.
Another Ahalogy feature we enjoy is that it's really easy to find quality pins because the pins in the network that perform the best are featured on the content dashboard, which makes it really easy to schedule pins to your boards.  Ahology also has an algorithm to determine the best times to post your pins so it takes a lot of the guesswork out of your Pinterest scheduling!
One tip in using Ahalogy is make sure to pin to the boards that get the most repins. We  know of some publishers who only use Ahalogy for their group boards because they see the most traffic, engagement, or repins from those.  If you have a large, devout following, pin to your own boards.
When you submit your pins to Ahalogy, each pin is ranked, and the better it is ranked (ranked by repins) it shows up higher on the content dashboard and can give you a rating of 100/100. This tells users how well your pin did on Pinterest.  Users are more likely to use pins that have a higher score and perform better.  This creates an environment of pins that are all trying to be 100/100 pins which is why such high-quality pins can be found using Ahalogy. Plus the service is free (for now) and comes with analytics to see how your pins are doing.
The second option for scheduling pins is Viraltag. This allows you to schedule your Pins on Pinterest so you're not pinning at 1:00 a.m. It allows you to "clone" the description and schedule the same pin to different boards. It's easy to use and it's affordable at $29 a month.
And some last tips for making the most of your scheduler:
1. Make sure you have a calendar handy when scheduling content.  Take some time and think about what's coming up in that next week. Any holidays or special occasions coming up?
2. Whether you spend a couple hours once a week and schedule out your social media for an entire week or if you do it the morning of/night before, just make sure not to do it last minute because if something comes up, you'll run out of time or forget to do it.
3. When scheduling content, tailor each post for each social network. This may take a little more time, but you'll find that you'll receive much higher engagement if your post fits the right network audience.
If you have any other tips or questions, please leave them below!