Lifestyle Blogger Conferences
Have you ever been to a blog conference in real life? They really are the place to take your site to the next level. Go for the education, the chance to meet brands and of course network with other bloggers and publishers. When we say network, we don't mean just to become friends but to look for other publishers in your niche that you could partner with to drive traffic and/or grow your business.
Monumetric's annual conference for lifestyle bloggers is Build Your Blog Conference.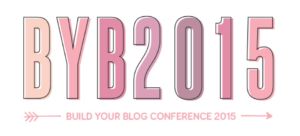 Note: There may be errors or changes on this list. Please comment if you see any or want to add any detail to any of the listings and we'll make the changes. Thanks!
Top blogging conferences, listed by month:
Multi City Blog Conferences
Did we miss any of your favoite conferences? Let us know in the comments below!