"In the United States alone, over 3.1 million people are eating gluten-free due to allergies, Celiac Disease, or health reasons. Our goal is to help inform gluten-free people about products, restaurants, and other resources to help them in their journey. Having gut health issues can be very difficult, so we hope that we can help make people's lives a bit easier.
Globally, almost 1% of people have Celiac Disease. In the world, there are nearly 80 million people with Celiac Disease." — Michael Moloney.
GlutenBee was founded by Adam McIntyre & Michael Moloney in 2017. Both co-founders suffered from gluten-related illnesses and became friends via an online forum for people with gluten sensitivity. After years of friendship and frustration at the lack of gluten-free education online, the pair decided to give it a shot at starting their gluten-free blog. GlutenBee is a health site offering informational content to help you learn more about gluten sensitivity, Celiac disease, and other gluten-related diet issues.
They're operated by a remote team of enthusiastic writers who each live and breathe the gluten-free lifestyle.
Monumetric asked Mike a couple of questions that we thought would bring value to other publishers; this is what he had to say:
What got you started on your blogging or website journey?
I started blogging in 2011/2012 with a design blog called Webelemint. It was the early days of blogging for me, and it was a ton of fun. A curiosity in SEO and making money online led me to blogging and building websites. After working on my site and interning for some other places, I was hooked. Since then, I've continued to build websites and businesses online.
How have you found success in the publisher space?
I am grateful to have found success writing and publishing content on various websites through long-term efforts and constant adaptation. The internet is constantly changing, so it can be hard to keep up at times. The thing that has helped me find the most success as a publisher is going back to my roots as an entrepreneur; by solving real problems.
For example, with GlutenBee, it is a real problem for people with allergies and Celiac Disease who genuinely need this information. We can help our readers get answers fast so they can enjoy their night out and ensure they will not get sick.
What is your favorite part about blogging?
I love creating articles that connect with readers, especially for solving problems. I've been blogging for over ten years and have always enjoyed comments from readers who found value in my hard work and research. I also love the freedom to build businesses on the internet while traveling and working from home.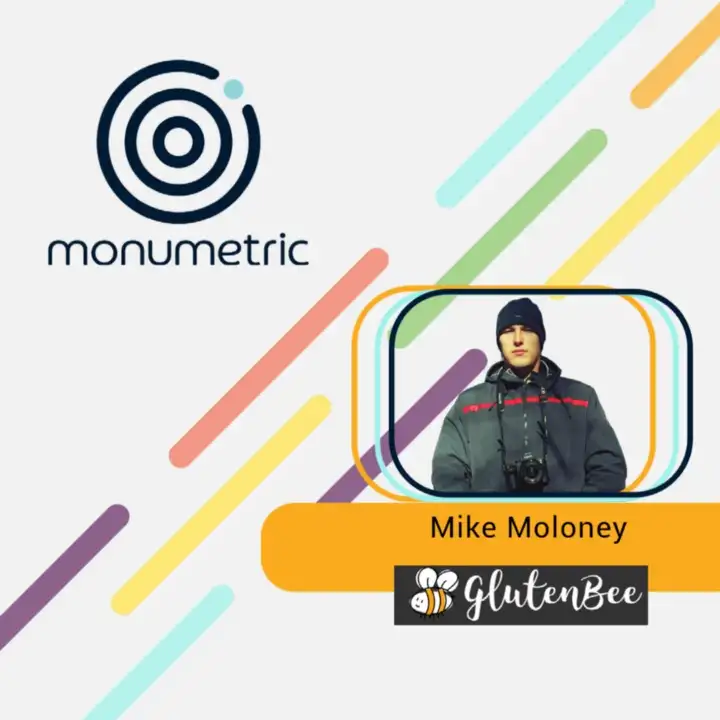 Follow along on their website, Instagram, and Pinterest.
If you are interested in partnering with Monumetric and experiencing a network that values you, the work you do, and the information you share, please visit our website and see if you qualify!