Any time Google makes an announcement, ears perk up, and anticipation stirs. This was definitely the case when Google released Google Analytics 4 (GA4) in October 2020.
With this big news, several questions begged to be answered, so we made it our mission to understand GA4 inside and out. We're sharing what we learned so you can feel confident syncing GA4 to your Monumetric Console. This will allow your performance dashboard to continue to be the monetization hub for your website.
GA4 is Google's newest advancement in website measuring and tracking. It touts more advanced consumer privacy protection than Standard Universal Analytics (UA) while providing new tools for safer data collection across applications and websites.
When Will GA4 Replace UA?
Google timelines are a moving target at times. The last update stated GA4 would replace Standard Universal Analytics on July 1, 2023. Universal Analytics properties will cease to process new hits on that date. With that deadline getting closer, it's not a bad idea to get familiar with GA4, even if the deadline moves again.
Will the Change Impact Me?
If you are currently using Universal Analytics to measure and track your website's activity, it will most definitely impact you. Google Analytics is one of the most popular website analytics tools; over half of all websites are using it to monitor activity on their site.
New metrics are being introduced in GA4. This makes it so you can't compare each platform 1:1. We're highlighting some for us to explain and encourage everyone to check out Google's notes.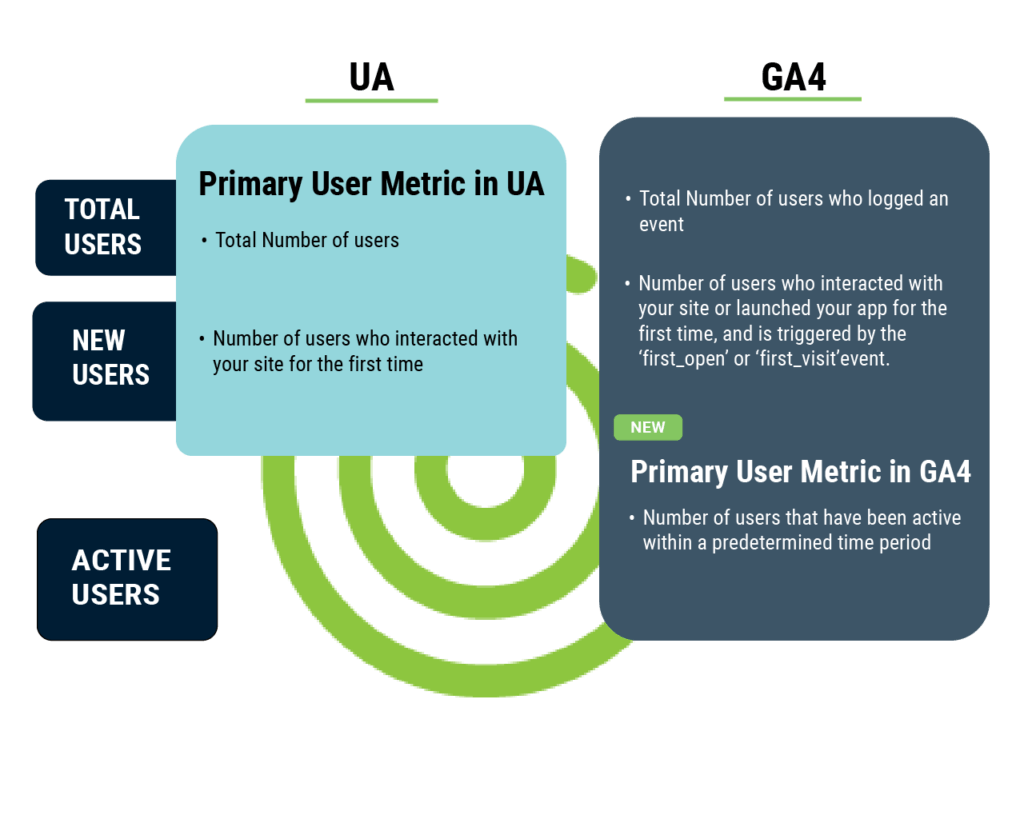 While UA focuses on "Total Users," GA4 focuses on "Active Users." Both will show in your console as "Users." Knowing how each metric is measured will give key insights into the differences.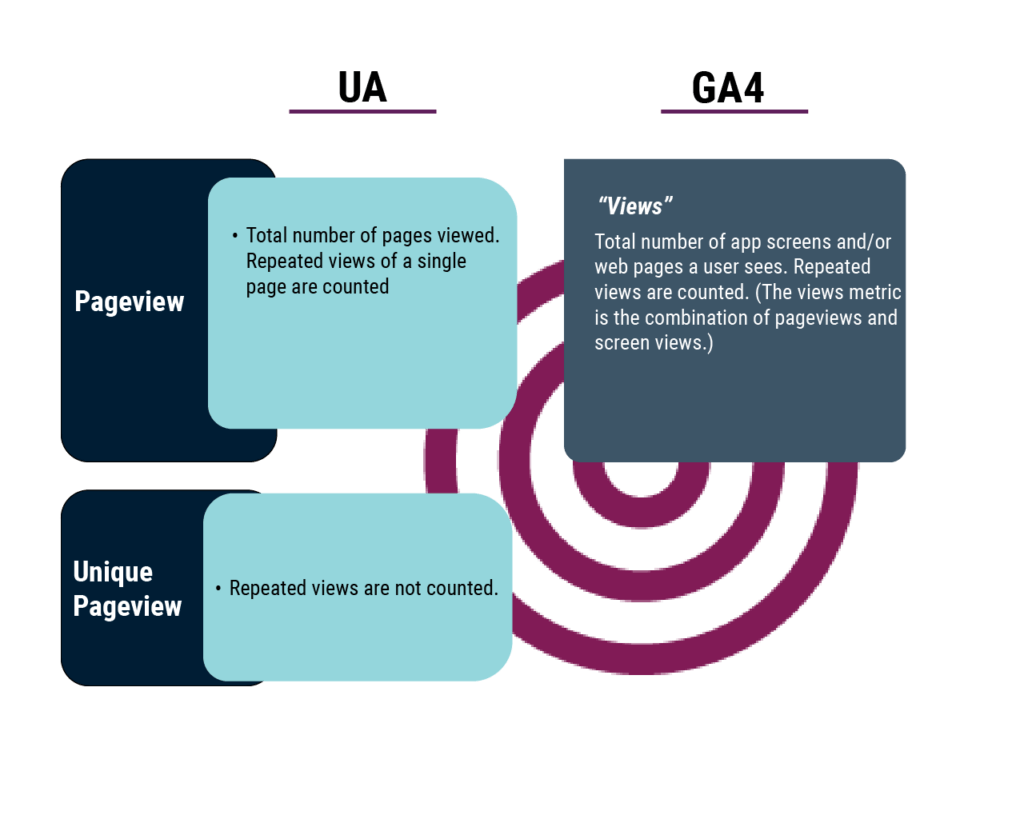 UA tracks mobile-specific page views separately. GA4 combines web and app data, so pageview numbers will show up differently than they do in UA. Currently, GA4 does not support filters to properties, so keep that in mind when migrating or comparing both consoles.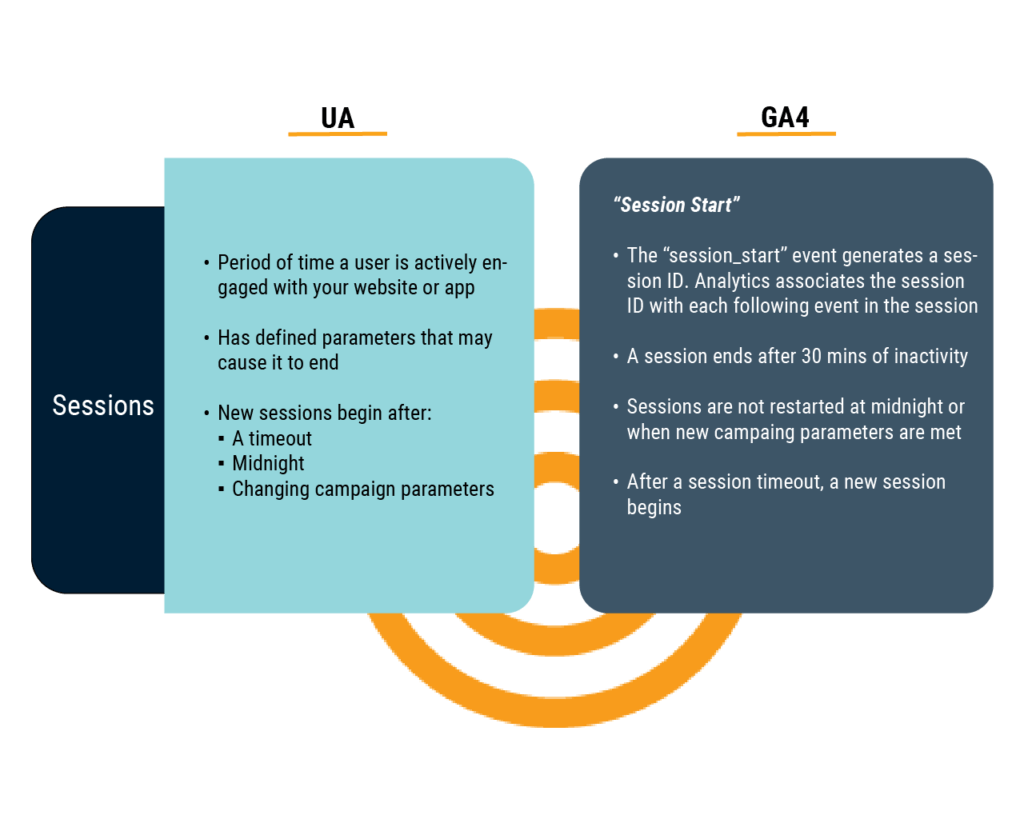 UA and GA4 differences are vast and depend on the specific information you're measuring. Some businesses data will show very different numbers due to geos or how UTMs are used.
"The estimates used by Google Analytics 4 properties more efficiently count sessions with high accuracy and low error rate." — Google support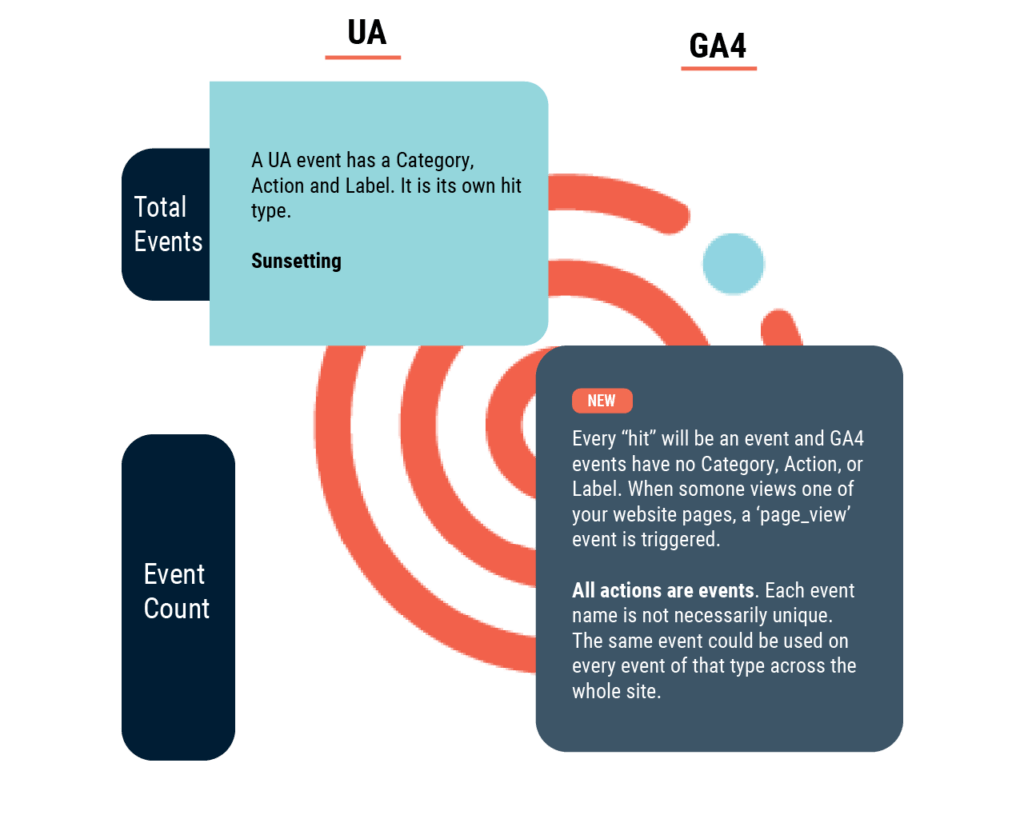 GA4 reports do not display "Category, Action, and Label." We recommend thinking about, and adapting, your data collection now rather than trying to migrate  your existing data collection from UA.
It is required  if you are one of the millions of sites using Google Analytics for website data. Based on the timeline, Google will stop processing hits on your site through Universal Analytics on July 1, 2023. Even if the target date moves, GA4 is still on the way. So, if you are not interested in finding another website analytics tool, it's time to do some research on GA4. The good news is we're here to help with some essential steps and good resources to make the switch as painless as possible.
Making the Switch: Step by Step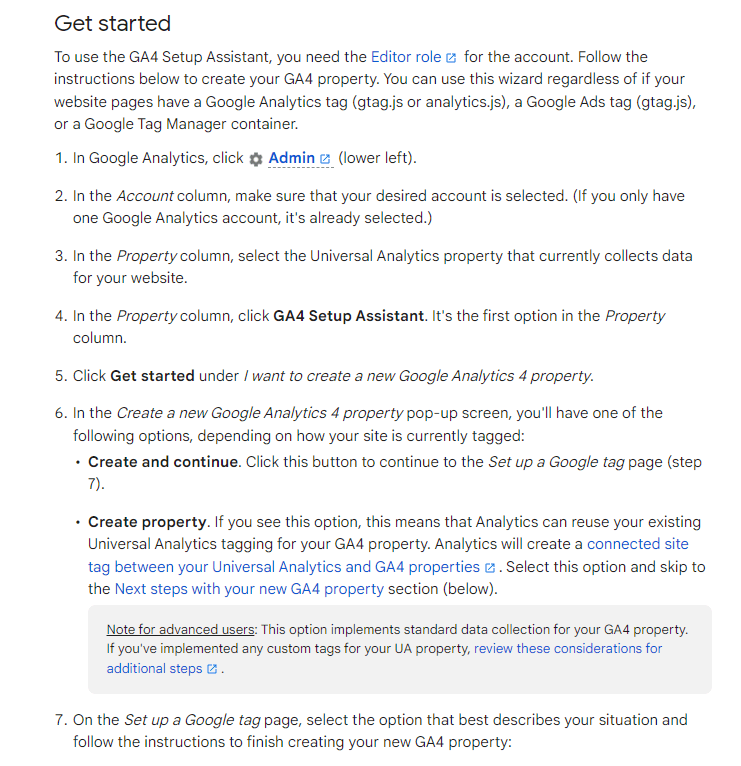 Get started instructions, courtesy of Google.
Once your new GA4 property is created, you'll need to follow the next steps to learn more about the recommended features and settings to help you complete the setup.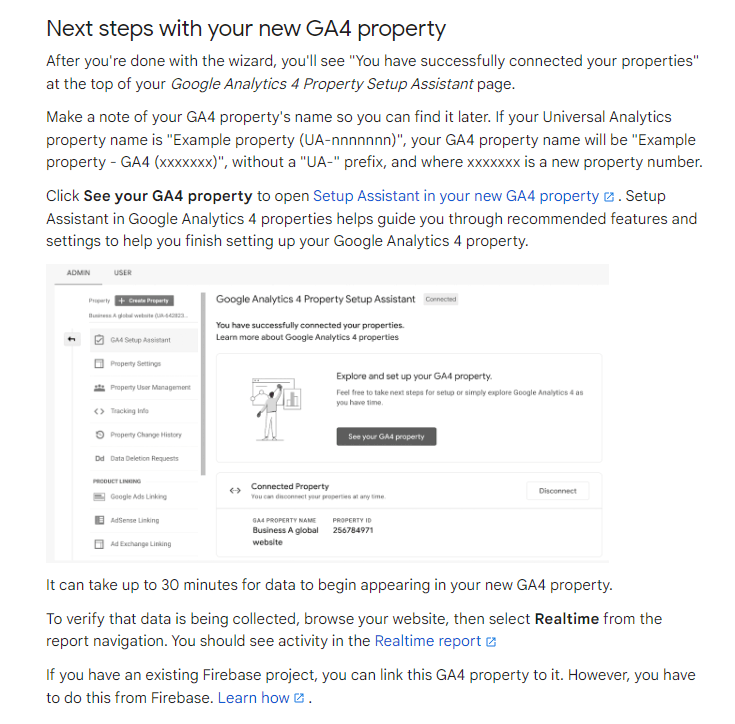 Syncing GA4 to the Monumetric Console
Now that you have GA4 set up on your website and your data is flowing, it's time to sync it to the Monumetric Console so you can continue seeing analytic information on your performance dashboard. If your site is already synced using Universal Analytics or Google Analytics version 3, you will simply unsync the outdated version and use the steps below to sync GA4.
Log in to Google Analytics.
Click "Admin" in the top menu bar.

If you have multiple sites running in Google Analytics, be sure the CORRECT site is selected.

Click "Account Access Management."

Find the email address that is linked to your Google Analytics account.

Click the box that is on the left side of the name and email address.
Once verified, open a new tab on your browser and log in to the Monumetric Console.

In the Monumetric Console, go to the "Settings" tab on the left sidebar.
Open the "Settings" section in the Monumetric Console.

Click on the "Google Analytics" tab in the Settings section.

Click on the Google Analytics version 4 button to initiate the authentication flow.

Log in or Select the Google Account that has admin access to the GA on the site.

Use the dropdown to select which GA property you want us to sync.
Click "Save" and you're done!
If you have any issues completing these steps, you can reach out to your Success Team by emailing Support@monumetric.com.