"Our company, Wiqtcom Inc., is a Finnish organization that has been testing intelligence around the world since 2019. Our company is committed to providing a fair, accurate, unbiased, and culture-neutral IQ test that can be used by anyone, anywhere in the world. We believe in transparency and want to share the data we have collected with the help of our website. The Worldwide IQ Test, which is our official IQ test, was created by an experienced medical doctor in 2019. Over the years,our test has become one of the most popular online intelligence tests out there. " — Mikko Raassina
A key design element of Worldwide-IQ-test is its cultural fairness. There is thoughtful design to eliminate cultural and physical biases. The site avoids using numbers, letters, spelling, counting, comprehension, and color. You can learn more about the research that has gone into their design by visiting their website.
The site provides many other tools that are centered around intelligence:
Guides on how to improve your IQ
Articles on getting better sleep
Improving your nutrition
Developing problem solving skills
Memory exercises
Mikko says: "We have been able to measure the IQ of over 100 countries already. Our website ranks the countries with the highest average IQ in the world based on our official IQ test results, and we share statistical data for all countries on our website.
We offer our test to be used for free of charge in schools, academies, and universities all over the world through our academic cooperation program. Also, our affiliate marketing program allows affiliates to earn commissions by referring customers to the IQ test site."
We value our partnerships with our publishers and prioritize offering the best user experience possible. When we asked CEO of Wiqtcom Inc., Mikko Raassina, how has your experience with Monumetric been, he said, "We have had some not-so-good experiences earlier in monetizing our website with Google AdSense. In terms of monetization of a website, Google AdSense is almost a joke."
He then listed three things that make them especially happy with Monumetric.
"1. Monumetric offers a significantly better income model providing website owners with hundreds of percent higher ad revenue than Google AdSense.
2. Monumetric has personal and kind customer service. All the people out there are just absolutely great! Practically, with Google being a big faceless company, there is no number to call, or you can't meet anyone online, unlike with Monumetric, as far as I am concerned.
3. Google AdSense ad scripts had a significant drawback, which was too much for us. Their ad scripts slowed down the load times of our website pages quite a bit, which we couldn't ignore. In addition, the Google AdSense script was making the website slow for our customers, it badly impacted our website's search engine optimization (SEO). But when it comes to Monumetric, their ad scripts are asynchronous and guaranteed to be fast based on an unbiased speed test that don't make your pages slow.
We want to give our website visitors scientifically researched methods on how to improve their IQ scores and live a healthy life. Our articles are not just any kind of made-up stories, as they are based on scientific studies in many cases. We also mention the sources on our website at the end of each article."
More about worldwide-IQ-test :
What is your favorite part of creating content?
We want to refine the collected IQ data into an easily understandable and visual form. To help with this, we use, e.g., illustrative charts. We also love our content to be quickly accessible for our customers, and probably most website visitors have no idea how much computer calculation is required to create such charts and make them be always real-time and load fast on our website.
What got you started on your blogging journey?
The medical doctor who designed the Worldwide IQ Test and other psychological tests on our website, had a background of being interested in cognitive performance and intelligence and read an extensive number of scientific publications on the matter. He was particularly interested in topics like "What is intelligence?", "Is there a way to increase cognitive performance?" and "Do lifestyle factors matter?"
He discovered that some of the methods really worked as he found himself thinking faster and more clearly. After some time, he became fully convinced that other people would also greatly benefit from using the same principles and methods. That soon led to a decision to publish our website.
Give us an interesting fact about your niche.
According to the current IQ data we have collected, you can find many of the most intelligent countries in the world in Asia. The most intelligent nation in the world is Japan, and the top 10 list includes other Asian countries like South Korea, Taiwan, and Hong Kong.
Our industry is full of variety and people with different insightful individuals. We love humanity and as our mission to empower creators continues, we look forward to sharing more of your successes.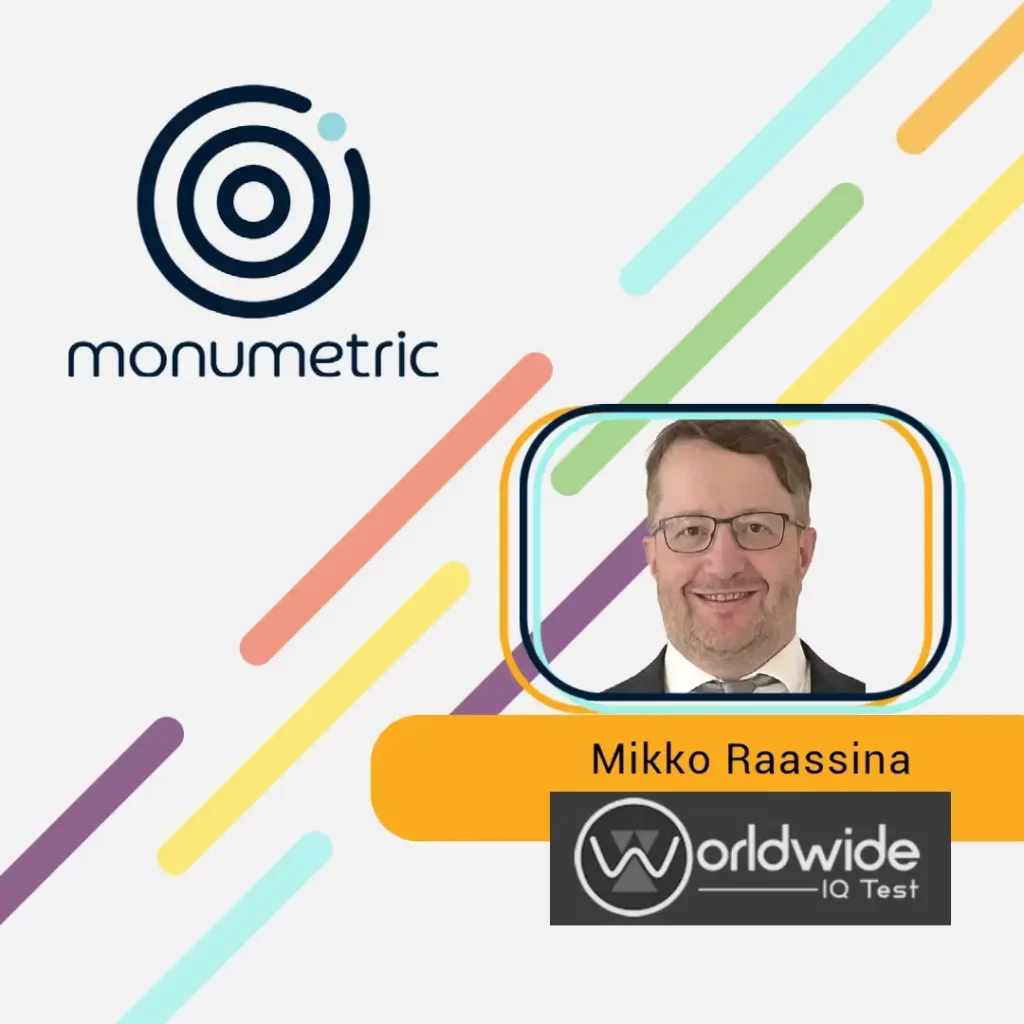 If you are interested in partnering with Monumetric and experiencing a network that values you, the work you do, and the information you share, please visit our website and see if you qualify!